ButtonWorx™ Button Repair Kit
MEADE AUTOSTAR
Do-It-Yourself
Permanent Repair
No paint ink or glue
Will not chip or flake off
Tested over 1 Million button presses!
Blocks dirt and oils forever
Permanently repairs rubber keypad buttons by replacing the conductive material.

Your buttons fails when the conductive pad wears out and silicone oils seep from the keypad. This gooey paste blocks electrical conductivity and stops the switch from working.
The ButtonWorx membrane keypad blocks dirt and oil from reaching the circuit board and offers a new conductor that cannot break down like rubber conductors do.
Note: This is for repairing hard to press buttons. If all your buttons stopped working one day, then the remote is broken (not the buttons) and needs repair
Our membrane keypads are custom cut for each model.
They will not work in any other model.
Please make sure you are ordering the correct part.
This is what it looks like when you remove the back cover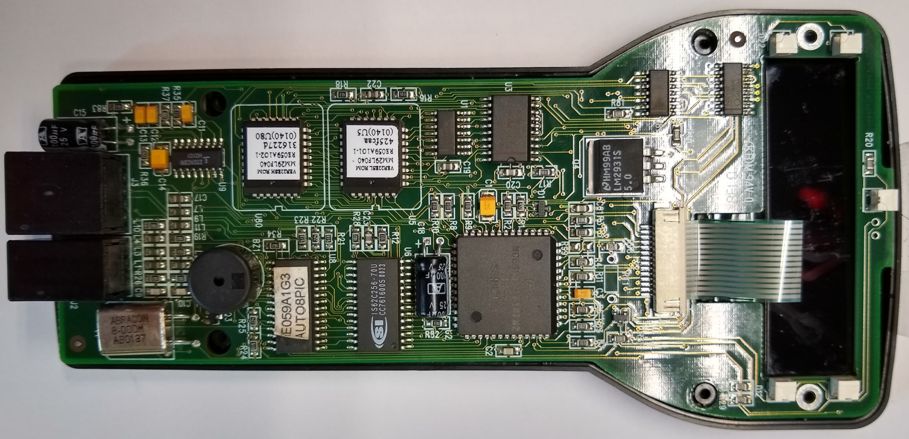 You have to unplug the LCD to install the repair pad
Slide the sides of the plug back 1-2mm carefully. The picture shows the plug after it has been opened. The cable will easily pull out.
When putting the unit back together you just put the LCD cable back in as shown and then push the slide-out back in.
The end of the cable has a small rigid support that is almost entirely hidden before you close the connector.
You can just see the top of that support peeking out above the plug in the photo below.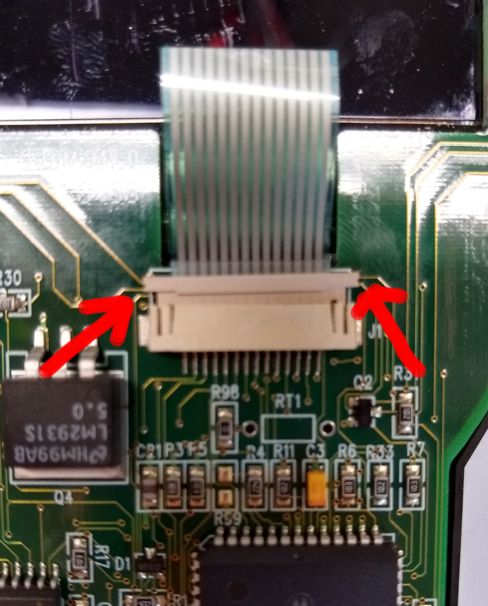 IMPORTANT: Clean the button contacts with Isopropyl alcohol and q-tips.
This shows the ButtonWorx™ membrane installed over the buttons
Install the membrane as flat as possible. Just lay it over the PCB after lining up the holes and leave it alone. DO NOT press down to "stick it better" That is not necessary and you can create problems with buttons caving in which could make them activate without pressing them first.
When re-assembling the back housing you need the LCD cable to be out of the way. It's hard to get it to not stick inside the LCD display so I taped it back with a small piece of scotch tape.
Meade Autostar Telescope Controller Keypad Repair Membrane
Product Code: BW_Meade_AutoStar
Availability: In Stock