Troubleshooting ButtonWorx™
ButtonWorx™ over additional spacer

Some devices have an additional spacer layer for some purpose. The Logitech Harmony uses them for the backlight. The white layer will reflect more light to reach the buttons than the green circuit board would on it's own.
An additional spacer causes a problem with the ButtonWorx™ membrane keypad. The exact depth of the spacer layer in the membrane keypad is critical. In these situations a slit is cut through the conductive part of the button membrane. This allows the button to flex more so it can reach deeper into the additional spacer.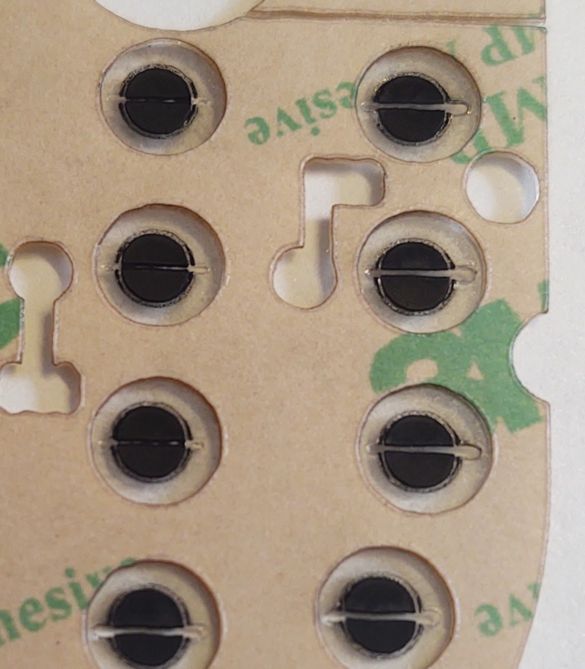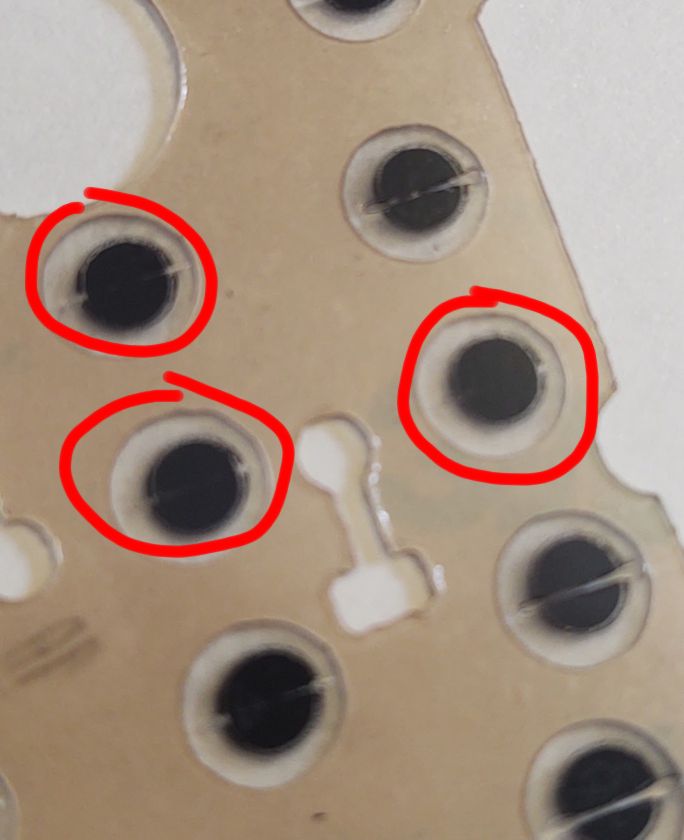 The fist photo shows the white backlight reflection layer that adds additional thickness.
The second photo shows a close-up of the lines cut through some buttons to deal with the additional spacer distance.
The third photo shows a situation where the line did not cut all the way through. This will cause the button to require much more force to activate.
SOLUTION: The line can be cut using a small sharp razor, like an exacto knife. Do not attempt to cut the ButtonWorx™ membrane while it is installed in the device. That could damage the circuit board with the knife. If you have already installed the part then it would have to be removed and placed on a piece of wax paper with a cutting mat underneath or a piece of cardboard to ensure your knife does not damage the surface underneath.
Only attempt that repair if you believe you can handle it safely.
If you have any doubts, please contact me for a free replacement part.


---
There are no products to list in this category.