Uniden TCX905 Membrane Keypad Button Repair Kit
Fixes the round silver 4-way switch for caller id, volume, call history, etc...
Do-It-Yourself
Permanently repairs rubber keypad buttons by replacing the conductive material.
Your keypad fails when the conductive pad wears out and silicone oils seep from the keypad. This gooey paste blocks electrical conductivity and stops the switch from working. Membrane keypads block the oil from reaching the circuit board and offer a new conductor that cannot break down like rubber conductors do. >> MORE INFORMATION <<
Includes

1) Laser Cut Conductive carbon film with oil blocking top coating
Printed instructions
On-line videos and email support
If you are comfortable opening your phone you can repair your own keypad
Our membrane keypads are custom cut for each model phone.
They will not work in any other model phone.
Please make sure you are ordering the correct part!
FULL MEMBRANE KEYPAD Buy Now
I got in a phone for repair where none of the buttons worked at all. That was caused by the conductive paint flaking off the original white snap dome button. The flakes get stuck in the forked contacts on the circuit board and cause the button to short out. The phone will no longer respond to any button presses.
Black conductive dots wearing off Talk and Off buttons
Phone circuit board, original white snap dome and the ButtonWorx™ membrane repair keypad (full version)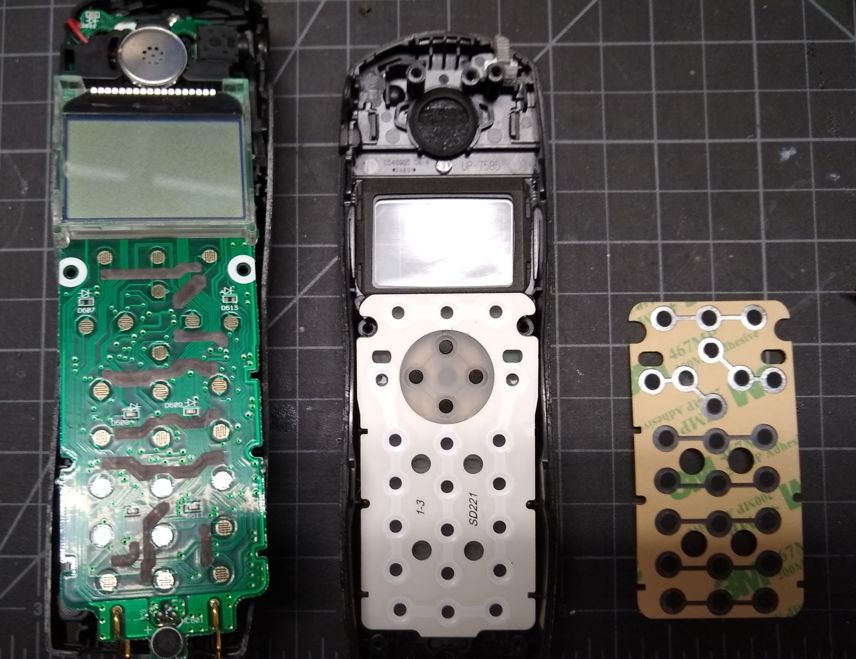 Make sure you don't lose that spring in the center of the directional pad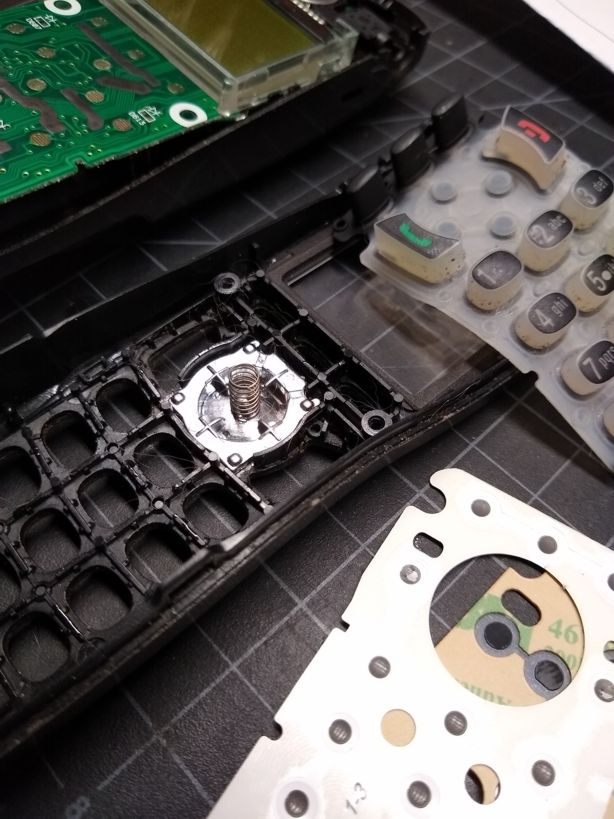 Uniden TCX905 Keypad Button Repair
Product Code: uniden-tcx905-keypad-button-repair
Availability: In Stock
$2.50

---

2 or more $2.00
3 or more $1.85
4 or more $1.40
8 or more $1.25
12 or more $1.00
Tags: Uniden, TCX905, Keypad Button Repair